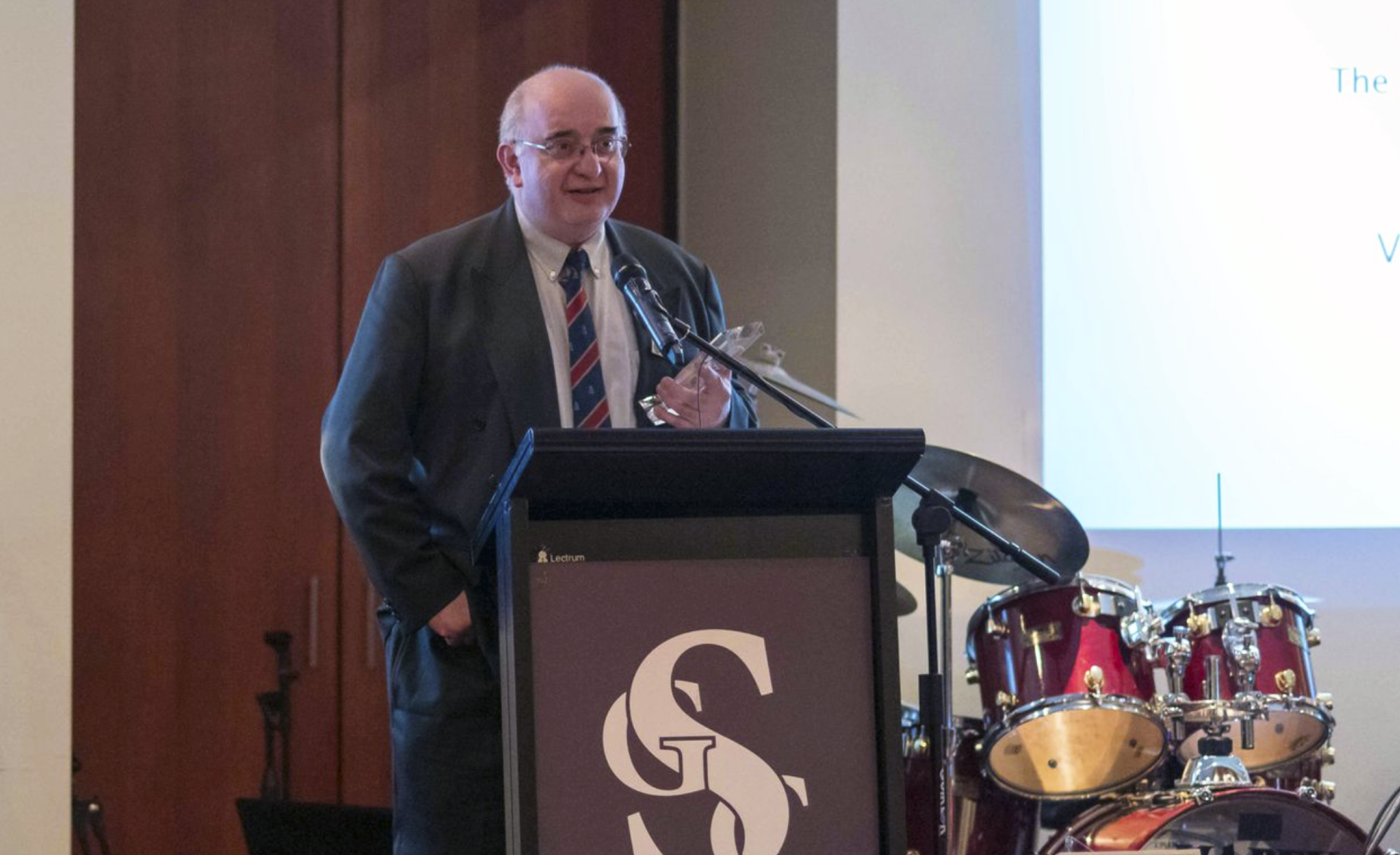 Born 29 January 1961 
Died 23 April 2023 
Victor 'Vic' Stroumos was most definitely a Mentonian for life. His lifelong relationship with Mentone Grammar began in 1973 when he entered the School has an enthusiastic Year 7 student. He was a born leader and excelled as a Cadet Under Officer and completed his final year in 1978 as a School Prefect.  
Having completed a Bachelor of Commerce (Accounting) at The University of Melbourne in 1981 and pursuing what would become a very successful career in this field, there was no better person to take on the role of Treasurer of The Mentonians Association – a role Vic fulfilled with excellence and dedication for over 30 years. 
In 2018, The Mentonians Association Committee unanimously voted to create a very special 'Community Service Award' to recognise Vic's outstanding contribution to the alumni community and the Association over so many years. 
Vic was always the first to volunteer to support community events and was a master of the BBQ at the Shoreham family picnic! He was a donor of the School and an active member of the Committee providing strong fiscal management and ensuring the long-term survival of the Association. 
Vic's sudden passing has been an incredible shock to the whole School community and especially his fellow Committee members. We are indebted to him for the loyalty and support he has shown to the School he loved for over 45 years. Our thoughts and prayers to go out to Vic's family and friends at this very sad time. He will be sorely missed. 
Labore et Honore. 
The Mentonians Association Committee  

For those who would like to pay their respects, a service to celebrate the life of Victor Con Stroumos will be held at 12.00pm on Thursday 4 May at St. George & St. Mary Mother of God Macedonian Orthodox Church, located at 512 High St, Epping VIC 3076. The service will be followed by a burial at Fawkner Cemetery.
In lieu of flowers, the family of Victor kindly request that those wishing to honour his memory make a donation to Diabetes Australia. Your contribution will help support vital research and programs aimed at preventing and managing diabetes.